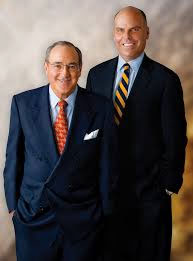 About Toll Brothers
Since 1967, we've been building more than luxury homes. Today, we're the nation's premier builder of luxury homes and a publicly owned company (NYSE:TOL) with revenues that exceeded $5.1 billion in 2016.
Working with us means joining an award-winning Fortune 500 company with an unwavering commitment to quality and pride in our work. We're primarily focused on building luxury homes, developing master-planned communities, golf courses and other land holdings in affluent suburban neighborhoods and major metro markets across the U.S. But we're also proud to own multiple ancillary businesses, including mortgage services, engineering, component manufacturing and assembly and beyond. By design, our subsidiaries are fully integrated with Toll Brothers to deliver on our brand.
Our approach and hard work has resulted in numerous industry awards, including national Builder of the Year by BUILDER magazine among others. But our greatest reward comes from our superior culture we've created for employees and the pride in the quality homes that everyone here helps to build.
We're currently building in approximately 50 markets within 20 states: Arizona, California, Colorado, Connecticut, Delaware, Florida, Idaho, Illinois, Maryland, Massachusetts, Michigan, Minnesota, Nevada, New Jersey, New York, North Carolina, Pennsylvania, Texas, Virginia, and Washington.