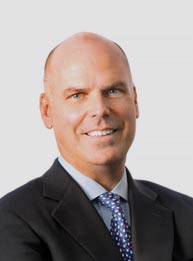 Over the course of our half-century history, Toll Brothers has ascended to become the nation's premier home builder. Today, Toll Brothers is building in 24 states nationwide, and continues to grow.
The organization's ability to adapt to the ever-changing home building industry, stay ahead of trends, and nurture a superior corporate culture has positioned Toll Brothers not only as a great home builder, but also an exceptional employer.
We are committed to cultivating a workplace where everyone is welcome and treated with fairness, dignity and respect and where employees live up to our six shared values: Be the Best, Do the Right Thing, Take Care of Each Other, Delight the Customer, Create Value and Honor our History.
Publicly owned (NYSE: TOL) since 1986, Toll Brothers is an award-winning Fortune 500 company with an unwavering commitment to quality. Its primary business is to build new luxury homes and develop master planned communities and other land holdings in affluent suburban neighborhoods and major metro markets across the country. The wide range of home types offered include traditional luxury residences, active adult and active living communities by Toll Brothers Active Living®, resort-style communities, refined urban residences by Toll Brothers City Living®, luxury rentals by Toll Brothers Apartment Living®, and premier student living by Toll Brothers Campus Living®. Additionally, Toll Brothers owns multiple ancillary businesses, including mortgage services, engineering, smart home/security, component manufacturing and assembly, and beyond. These subsidiaries are fully integrated with Toll Brothers to deliver a consistent experience regardless of brand touchpoint.
The company's powerful blend of hard work, thoughtful leadership, and dedicated employees has been rewarded with numerous industry awards. 2023 marks the 8th year Toll Brothers has been named to FORTUNE magazine's World's Most Admired Companies® list.* We've also been honored as national Builder of the Year by BUILDER magazine, and was twice named national Builder of the Year by Professional Builder magazine.
The greatest reward, however, comes from the pride of each employee in the quality homes everyone here helps to build. Work with us and you'll not only experience the culture within a top workplace, but you'll be helping us continue our legacy of excellence in leadership, customer satisfaction and quality building.
Toll Brothers services and family of home brands
We're proud to be a multi-faceted real estate developer with fully integrated operations through numerous services. Career opportunities exist with architectural, engineering, mortgage, land development, land sale, landscape, title insurance services, and more. Learn more about how you can build a career with Toll Brothers.
Benefits
TIME OFF
expand all
We are committed to employees' health and well-being and believe that everyone needs to take time off to recharge and refresh and balance work and personal responsibilities. Toll Brothers provides a few policies to help you take the time you need.
Paid Time OffHard work requires time for recharging and restoring. Employees receive time off for major holidays, vacation, and health and wellness.
Day of ServiceToll Brothers encourages employees to get involved in their local communities by providing all employees one paid day off to volunteer with their teams each calendar year.
Parental and Maternity LeaveToll Brothers provides all eligible employees – both men and women – two weeks of Paid Parental Leave following the birth or adoption of a child. Eligible employees who give birth or become incapacitated due to pregnancy, including postpartum care, will be provided four weeks of Paid Maternity Leave. This means that women who give birth and who are eligible for both Parental and Maternity Leave may receive up to a total of six weeks of paid leave.
HEALTH AND WELLNESS
expand all
After 60 days of service, benefit-eligible employees will be invited to enroll in core benefits such as medical, dental, vision and insurance plans. You'll be encouraged to review the plans again during Open Enrollment each fall. You're also able to make changes to your elections if you experience a qualified life event, such as getting married or having a baby.
Medical PlansWe offer several medical plans, including a high deductible plan that's accompanied by a Health Savings Account, to ensure you and your family have a variety of high-quality plan options. All of our plans offer some preventive care at no cost and help you cover the costs of prescription drugs.
Dental and Vision PlansWhether you choose the value of an in-network-only plan or the freedom of a plan that lets you go to any dentist you choose, all Toll Brothers dental coverage options include preventive care, basic services and major restorative care for you and your family. Our vision plans save you money on eye exams, eyeglasses and contact lenses.
TelemedicineSwiftMD is an alternative way to access medical care quickly and affordably via 24/7 telephone and video conference consults. You can be diagnosed, get medical advice, and receive a prescription for routine, non-emergency conditions (such as earaches, sinus infections, and insect bites) without leaving your home or office. If you participate in any of our Aetna medical plans, you and your enrolled dependents are eligible to use SwiftMD at no charge.
Life and AD&D InsuranceWe offer Life and AD&D coverage equal to 1x your basic annual earnings at no cost to you.
Long and Short-Term Disability InsuranceWe offer long-term disability in the amount of 60% of your basic monthly earnings at no cost to you. You may also purchase short-term disability coverage at a reduced group rate.
CAREER DEVELOPMENT
expand all
We're committed to helping you have a rewarding and successful career with us. Professional development is a top priority at Toll Brothers, and we are always working to grow and enhance the opportunities available to you.
TrainingAt Toll Brothers, you'll be given the opportunity to advance your skills through a combination of on-the-job learning and formal training. Toll Brothers University and our Training professionals provide courses and programs created specifically to develop all employees, with a focus on both technical and soft skills. Additionally, there are specialized onboarding programs and continued skill development offered to Sales and Construction employees.
Internal Career SiteRecruiting from within and creating growth opportunities for our staff are important aspects of career development, so we've made it easier. To ensure applications from employees don't get lost in the shuffle, we have the My Toll Career website. The site provides an easy way to search for current openings and a separate application stream for employees. While we consider all applications on their merits, wherever they originate, this process alerts recruiters to the existence of an internal candidate—a fact that otherwise might have been missed.
FINANCIAL BENEFTIS
expand all
At Toll Brothers, we give you many opportunities to save and grow your income, whether for long-range goals like retirement or for the short-term satisfaction of having more money on hand when you most need it.
401(k) Savings Plan The Toll Brothers 401(k) Savings Plan is a great way to save for your retirement. You choose how much to contribute and how your contributions will be invested. Toll Brothers will supplement your payroll deductions with company contributions to help build your savings. You can enroll in the plan at any time starting on your first day of work and can contribute as much of your pay as you choose, up to IRS limits. As of your first day of employment, you're eligible for company matching contributions, which is a valuable way to significantly increase your retirement savings. You'll also be eligible for an additional discretionary company contribution.
Employee Stock Purchase PlanThe Employee Stock Purchase Plan (ESPP) allows you to purchase Toll Brothers stock at a discount off the public share price on specified dates.
Adoption AssistanceToll Brothers supports growing families by reimbursing up to $3,500 in adoption related expenses. This benefit can be used by men and women and applied to the adoption of up to two children.
TOLL PERKS
expand all
There are some unique perks that go along with working for America's leading luxury homebuilder!
GuesthousesTake your family or friends for a vacation stay at a magnificent Toll Brothers home. For a modest fee, Toll Brothers makes available furnished guesthouses for employees at resort destinations around the country, from grand six bedroom houses to luxury urban apartments. Any full-time employee, regardless of length of service, is eligible to reserve a guesthouse.
Home Purchase and Mortgage DiscountsInterested in living in a Toll Brothers home of your own? As an employee, you're eligible to receive a discount off the purchase price, depending on your years of service. In addition, you can receive a discount off the mortgage fee with Toll Brothers Mortgage Company, depending on your years of service. This benefit can be used towards the purchase of a new home, or refinancing your current home, regardless of whether it is a Toll Brothers property.
Employee Referral ProgramOur employees are often our best recruiters, and you're encouraged to refer friends and family for open positions at Toll Brothers. If your referral results in a successful hire, you'll be rewarded with a special referral bonus. Make three successful referrals in a 12-month period and you'll receive an additional bonus! Bonus amounts and other details vary by business.
Diversity & Inclusion
Our culture at Toll Brothers is founded on principles of respect, integrity, and care. These principles are written into our values, which are the guiding principles behind our daily actions and decisions. When faced with a choice on how to get work done or how to behave with each other and our customers, we always look to our six values. And we work to apply these principles every day when interacting with employees, customers, trade partners, and the community.
Our strong diversity and inclusion program is not only a direct reflection of how we Take Care of Each Other and Do the Right Thing. It also enables us to bring in the best talent, be more innovative and collaborative, better engage with our customers, and cultivate a culture of inclusion, where people of all backgrounds and cultures feel welcome to join, stay, contribute, and grow. In short, it helps us Be the Best, Delight Our Customers, and Create Value.
In 2021 and 2022, Toll Brothers was named to the Forbes Best Employers for Diversity list. The annual list highlights large companies in the U.S. who are leading the way in the areas of diversity and inclusion. While this recognition demonstrates the progress we are making, we know there is more work to do and are committed to focusing on meaningful ways to advance diversity and inclusion at Toll Brothers.
Be the Best
|
Do the Right Thing
|
Take Care of Each Other
|
Delight the Customer
|
Create Value
|
Honor Our History
Employee Resource Groups
One crucial way we involve employees in the ongoing work of inclusiveness is through our Employee Resource Groups (ERGs). All employees are encouraged to get involved in these employee-run groups, which serve to celebrate diverse backgrounds, create workplace connections, enhance personal and professional development, and contribute to our internal community as well as the communities in which we work.
Believe (Black Employees Leading Inclusion, Excellence, Vision and Education) provides an encouraging environment and career advancement opportunities for Black employees. The group is open to all employees with a specific emphasis on enhancing cultural competency, supporting Black employees, and advancing diversity and inclusion.
MOSAIC (Multicultural Organization Supporting an Inclusive Culture) aims to celebrate the international and multicultural backgrounds of Toll Brothers employees. The group focuses on expanding awareness and knowledge of underrepresented racial, ethnic, and multicultural groups to better serve our customers, be a strong corporate citizen, and build a better community at work and beyond.
Toll PRIDE (People Respecting Individuality & Diversity of Everyone) aims to make Toll Brothers a great place to work for current and future LGBTQ+ and their allies, helping Toll Brothers achieve its commitment to their customers, their employees, and the community.
Toll Women's Network (TWN) fosters professional development, personal growth and overall wellbeing for not just women, but all Toll Brothers employees. TWN offers opportunities to connect with colleagues on a meaningful level with the purpose of empowering everyone to achieve their own version of success.
Veterans at Toll provides mentorship and support to Veterans, service members, families, and friends. The group provides a space for employees to share past experiences, assists those transitioning from the military, and provides support to service members balancing national guard and reserve requirements.
Human Rights Policy
We believe every individual has a right to be treated with dignity and to work in an environment free from hostility and harassment. We do not tolerate harassment of any kind. This is underscored by the Human Rights and Equal Employment Opportunity (EEO) policies, embedded in our Code of Ethics and Business Conduct, and reinforced through regular training. From our Board of Directors to our leadership team and employees across the country, Toll Brothers employees embrace our diversity and inclusion mission.
Read our esg report, click here
Awards
"Top employer. Best Builder. Most admired." We're flattered by these accolades and honored to be the recipient of the industry's three most coveted awards. Once again, we've been named among the Best Places to Work in PA by Central Penn Business Journal, a Top Workplace by Philly.com and The Builder of the Year by BUILDER magazine.
Work with us and you'll not only experience the culture within a top workplace, but you'll be helping us continue our legacy of excellence in leadership, customer satisfaction and quality building.
expand all
World's Most Admired Companies (2023)Toll Brothers was named the #1 Home Builder in Fortune magazine's 2023 survey of the World's Most Admired Companies®, the eighth year it has been so honored.
Best Workplaces in Construction (2022)Toll Brothers was ranked #7 on FORTUNE Magazine's 2022 Best Workplaces in Construction list.
Forbes Best Employers for Diversity (2021 and 2022)Toll Brothers was named to the Forbes Best Employers for Diversity list in 2021 and 2022. The annual list highlights large companies in the U.S. that are leading the way in the areas of diversity and inclusion.
America's Best Midsize Employers (2022)Toll Brothers ranked #32 out of 500 on Forbes' list of America's Best Midsize Employers.
Top Workplaces (2010-2022)Presented by The Philadelphia Inquirer
World's Most Admired Companies-#6 Worldwide (2016)In FORTUNE magazine's 2016 Survey of "The World's Most Admired Companies®" Toll Brothers was ranked #6 worldwide across ALL INDUSTRIES in Quality of Products/Services Offered after Apple, Walt Disney, Amazon, Alphabet, and Nordstrom, and before Netflix and Facebook.
Best Workplaces for Millennials (2015)Presented by FORTUNE Magazine
America's Most Trusted Home Builder (2015)Presented by Lifestory Research
One of the Best Places to Work in PA (2014)Presented by Central Penn Business Journal
Builder of the Year (2014)Presented by BUILDER magazine
Builder of the Year (2012)Presented by Professional Builder magazine
Hear From Our Employees
Our employees aren't shy about sharing their personal experiences with Toll Brothers. Their stories are diverse, candid and inspirational. Learn more about what your Toll Brothers career can be. Hear from our employees: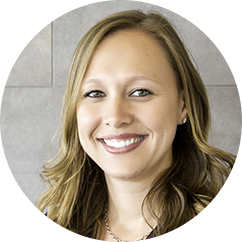 Amanda Senior Project Manager Colorado Division
I began my career with Toll Brothers right out of college. Since then, I've had the opportunity to work as a sales associate, sales manager, assistant project manager, and now, a senior project manager.
Toll Brothers has many attributes that sets it apart from other companies. One of the top reasons I enjoy working for this company is the incredible learning opportunities available. As a senior project manager, I get to be involved in marketing, accounting, sales, construction, land acquisition, land development, etc. The list goes on. I am very thankful that, on a daily basis, I have the opportunity to work with intelligent, enthusiastic individuals from our corporate office to our divisional office to our onsite sales and construction teams.
It is exciting to be a part of creating communities from start to finish. The best part is watching happy homeowners move into their dream home.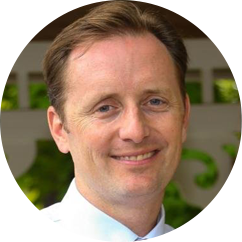 Dave Division President Massachusetts Division
My early professional goals as a graduate of the United States Military Academy and former Army Officer centered on gaining experience with a prestigious company in the corporate world. I built skills as an operations analyst and project manager in the consulting business, before taking a sabbatical to build a home with my father in upstate New York. The experience of planning, contracting, scheduling, and physically building a new home would prove to be life-changing. After my sabbatical, I was intent on seeking a career in the homebuilding industry that might blend together my project management skills with the leadership experience gained from my time at West Point and The Army. The project manager position with Toll Brothers offered a unique mix of intensive project management, leadership, P&L accountability, and entrepreneurial spirit.
By joining Toll Brothers' management training program, I gained invaluable experience through several months of training and exposure to the homebuilding business, before I ran my first project. The investment the company made in my development helped me excel as a project manager and progress to my current role as division president. While I achieved my goal of working in the homebuilding industry, I have remained acutely aware over the years of wanting to be affiliated with the most prestigious organizations. The resilience of the Toll Brothers brand, our commitment to excellence, and the great people we employ have played a major part in why I've stayed at Toll Brothers for so long.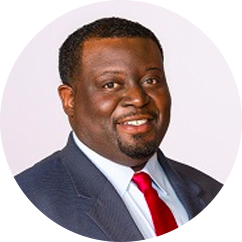 Rob Director, Land Development Houston Division
I began my career with Toll Brothers Houston in April 2014 as the lone member of the Land Development team. Since then, we have grown the team and produced beautiful award-winning communities in the Greater Houston area. I began as a Land Development Manager and have earned the promotions of Senior Land Development Manager, Director of Development; and hopefully more soon! I am the only registered Professional Engineer in our Texas Markets and one of the few in our company's Land Development Department.
Toll Brothers has many attributes that set it apart from other companies. One of the top reasons I enjoy working for this company is the culture and continual progress in listening and addressing its employees' input and concerns. Also, Toll Brothers' stellar market reputation is second to none! I am blessed, on a daily basis, to have the opportunity to work with intelligent, innovative individuals to provide a top notch product and superb customer service. I also have the opportunity to mentor and inspire minority youth to take the path of residential development and construction which encourages a more diverse future.
Few things compare to being a part of creating communities from start to finish and watching families make memories that will last a lifetime.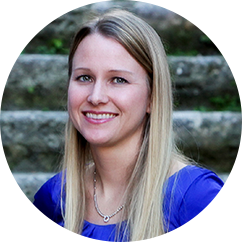 Erin Director of Development Apartment Living
After graduating with my master's degree from Columbia University, I worked as a structural engineer in New York City designing high-rise buildings. Toll Brothers City Living was one of my firm's best clients, and I was lucky enough to work as project manager on several Toll projects, including Maxwell and Hudson Tea in Hoboken, New Jersey.
I loved what I was doing, but I wanted to be involved in more aspects of the design and construction process. I moved to Washington, D.C. to begin managing one of Toll's first high-rise apartment projects, Parc Riverside. We delivered that building in 2015 with great success, and have since delivered an additional two high-rise apartment projects totaling almost 900 units. The feeling of accomplishment when I walk into these buildings is one of the reasons I love what I do.
I have also been given the opportunity to work on a diverse portfolio of projects with City Living and Apartment Living which I am so grateful for, including an upscale boutique condo building in downtown Bethesda, MD, a student housing development in Miami, FL, and a 34-story luxury apartment building in Boston, MA. I have learned so much and cannot wait to find out what is next.
These exciting projects just scratch the surface of why I love working at Toll Brothers. For me, it is about the people. My colleagues are smart, talented, and caring people. Whenever there is something I need, I know there will be a resource available within the company to help me as I rise to each challenge I encounter.
Even though Toll Brothers is a large company, it feels like a close-knit family. It is truly a pleasure to come into work each day.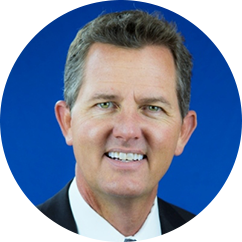 Mark Group President Colorado and Idaho Divisions
When I first graduated from college, I took a job with another national builder in a construction management training program, spending time as a superintendent and as a purchasing agent. I learned a lot, but I also knew that I didn't want to limit my career to any one facet of the business. I wanted to learn the entire business.
Toll Brothers gave me the opportunity that I sought. Almost immediately after I started with the company as an assistant project manager, I found myself working with Sales, Marketing, Construction, Architecture, Land Development, Land Acquisition, Accounting, etc. As I progressed in my career, I had input in and eventually responsibility for managing people and running communities. I have worked on everything from small 60-lot single-family subdivisions to mid-rise condominiums to 1000-lot master-plan communities. The diversity of the projects exposed me to new things and made my job both educational and interesting.
Looking back, I'm thankful I applied to join the management training program. Working with Toll Brothers has allowed me to grow personally and professionally. I'm proud to work for Toll Brothers, and it has been a great place to build my career.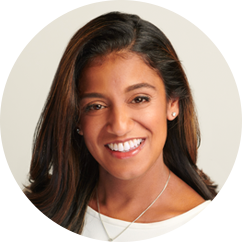 Nimita Division Vice President DC Metro Division
I was hired in 2005 to be the first project manager within Toll's recently-formed New York City urban division. With four projects already underway when I started, I was more than a little overwhelmed by all that I had to learn and the work ahead of our new team. However, I was fortunate to be given the irreplaceable opportunity to be involved in almost every aspect of the development process. The management team I worked with placed trust in my abilities, which allowed me to grow, test, and hone my project management skills. Through those experiences with the NY Urban team, I developed the confidence to know that I could undertake any new project or responsibility that came my way. One of my proudest accomplishments while working in this division was to serve as the project manager of Toll Brothers' first high-rise building in Manhattan - One Ten Third.
After relocating to Virginia, I was excited that there were Toll teams nearby for me to continue to work with and expand my skills. Over the last few years, I have worked with the DC Metro Land Acquisition team to help source new projects and division leadership to create and implement strategic initiatives. I currently lead a group of talented Community Planning & Association Managers that oversee the design and implementation of a new community's strategy and vision. Further, we ensure that a project's goals are kept at the forefront of our decision-making after a community is open for sale. I find the team-focused and multi-disciplinary nature of my role rewarding.
My career at Toll has presented me with opportunities to work in different teams, markets, products, and roles as my interests and strengths have evolved. I find this to be unique and something I value about being a Toll Brothers employee.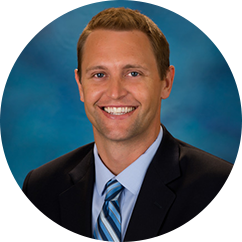 Seth Regional President Pacific Region
I've been a Toll Brothers employee since early 2004, when I started as an assistant project manager. Since then, I've been promoted seven times and am now the Pacific Regional President. The management training program afforded me an opportunity to get exposure to all facets of the development process and gave me time to hone my skills before I was asked to manage a community. Once I graduated from the program, I was excited to serve as the project manager of a community and found it easy to invest my time and effort into seeing that community succeed. I felt that I was learning something new every day and was also given the platform to implement my training immediately. As a Project Manager, I experienced a level of autonomy that was fulfilling, challenging, and rewarding. The success of my team were celebrated and Toll rewarded me with more responsibility and opportunity.
While at Toll Brothers, I've had the chance to work on joint ventures with other public builders, worked through a large-scale builder acquisition, and have also been a part of developing Toll's high-end design studios on the West Coast. Each opportunity was uniquely challenging and highly educational. Just by being part of such a great company, my skillset in homebuilding has been developed, challenged, and refined. Without exposure to projects like these, I wouldn't have had the chance to grow like I have with Toll Brothers.
There's an old adage that says "Make hay while the sun shines." In real estate, the sun shines more often than not. However, there are times in this industry when the rain clouds gather. Around 2007, those clouds formed over the entire industry and the economy went into a deep recession. Working for Toll Brothers during this time gave me hope because of its financial stability and opportunistic outlook. Instead of retreating, the company looked beyond the bad news and took great strides in setting the table for future success. Through a number of calculated acquisitions, Toll Brothers put itself on the course to grow when others were still licking their wounds. Toll Brothers' sound financial standing almost always permits the company to be opportunistic when others simply can't.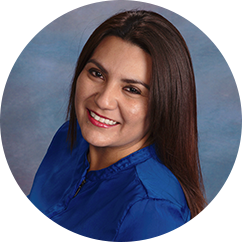 Laura Architectural Project Manager Toll Architecture in Dallas
The growth opportunities at Toll Brothers are what you would expect from a successful Fortune 500 company. I joined the company as a studio associate and I am now an architectural project manager. My mentors have been very supportive, so I expect to further advance my career here.
I love that the studio environment at Toll Architecture allows us to be involved in various stages of a project. It has been a great experience to see projects evolve from hand-drawn sketches to mock-up models. I look forward to what the future holds for me and my talented team.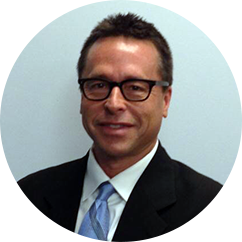 David Group President Toll Brothers City Living
I was hired in 2004 by Toll Brothers to start its New York City urban division. I was given a title, director of acquisition and development, a cell phone and a laptop computer and told to find space for my office and sites for development. Fortunately, the market was in an up-cycle at this time, and I was able to purchase a couple of good sites that only got better when we were in pre-development. I began hiring people to work on these sites, and as the division grew, I became a vice president, a senior vice president, then a division president, and now a group president.
While each of our projects is exciting and rewarding in its own way, Pierhouse stands out as one that it is truly unique. This hotel and condominium project in Brooklyn Bridge Park represents the first hotel development in our company's history. The building was designed such that each condominium unit has tremendous views of the park, East River, and the iconic Manhattan skyline. Many units also enjoy views of the Statue of Liberty and the Brooklyn Bridge.
We have been successful in New York City because of a combination of being given the autonomy needed to adapt our product to the local market and the strong support that we have received from Toll headquarters. This support includes the foresight that Bob Toll provided with his decision to enter the urban market, the strong guidance that senior management has provided, and the assistance given by the legal, marketing, finance, accounting and human resource departments. Without this combination of autonomy and support, we would not have been able to achieve the success that we have experienced.
Read more from our employees
Read less from our employees