Hear From Our Employees
We tell it like it is.
Our employees aren't shy about sharing their personal experiences with Toll Brothers. Their stories are diverse, candid and inspirational. Learn more about what your Toll Brothers career can be. Hear from our employees: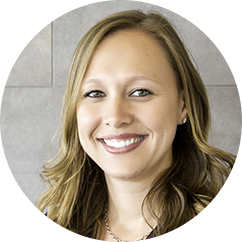 Amanda Senior Project Manager Colorado Division
I began my career with Toll Brothers right out of college. Since then, I've had the opportunity to work as a sales associate, sales manager, assistant project manager, and now, a senior project manager.
Toll Brothers has many attributes that sets it apart from other companies. One of the top reasons I enjoy working for this company is the incredible learning opportunities available. As a senior project manager, I get to be involved in marketing, accounting, sales, construction, land acquisition, land development, etc. The list goes on. I am very thankful that, on a daily basis, I have the opportunity to work with intelligent, enthusiastic individuals from our corporate office to our divisional office to our onsite sales and construction teams.
It is exciting to be a part of creating communities from start to finish. The best part is watching happy homeowners move into their dream home.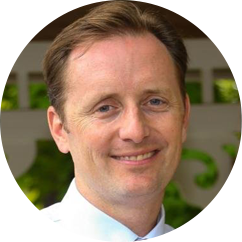 Dave Division President Massachusetts Division
My early professional goals as a graduate of the United States Military Academy and former Army Officer centered on gaining experience with a prestigious company in the corporate world. I built skills as an operations analyst and project manager in the consulting business, before taking a sabbatical to build a home with my father in upstate New York. The experience of planning, contracting, scheduling, and physically building a new home would prove to be life-changing. After my sabbatical, I was intent on seeking a career in the homebuilding industry that might blend together my project management skills with the leadership experience gained from my time at West Point and The Army. The project manager position with Toll Brothers offered a unique mix of intensive project management, leadership, P&L accountability, and entrepreneurial spirit.
By joining Toll Brothers' management training program, I gained invaluable experience through several months of training and exposure to the homebuilding business, before I ran my first project. The investment the company made in my development helped me excel as a project manager and progress to my current role as division president. While I achieved my goal of working in the homebuilding industry, I have remained acutely aware over the years of wanting to be affiliated with the most prestigious organizations. The resilience of the Toll Brothers brand, our commitment to excellence, and the great people we employ have played a major part in why I've stayed at Toll Brothers for so long.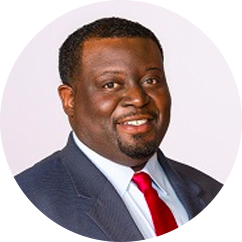 Rob Director, Land Development Houston Division
I began my career with Toll Brothers Houston in April 2014 as the lone member of the Land Development team. Since then, we have grown the team and produced beautiful award-winning communities in the Greater Houston area. I began as a Land Development Manager and have earned the promotions of Senior Land Development Manager, Director of Development; and hopefully more soon! I am the only registered Professional Engineer in our Texas Markets and one of the few in our company's Land Development Department.
Toll Brothers has many attributes that set it apart from other companies. One of the top reasons I enjoy working for this company is the culture and continual progress in listening and addressing its employees' input and concerns. Also, Toll Brothers' stellar market reputation is second to none! I am blessed, on a daily basis, to have the opportunity to work with intelligent, innovative individuals to provide a top notch product and superb customer service. I also have the opportunity to mentor and inspire minority youth to take the path of residential development and construction which encourages a more diverse future.
Few things compare to being a part of creating communities from start to finish and watching families make memories that will last a lifetime.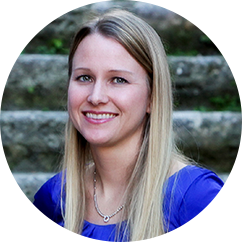 Erin Director of Development Apartment Living
After graduating with my master's degree from Columbia University, I worked as a structural engineer in New York City designing high-rise buildings. Toll Brothers City Living was one of my firm's best clients, and I was lucky enough to work as project manager on several Toll projects, including Maxwell and Hudson Tea in Hoboken, New Jersey.
I loved what I was doing, but I wanted to be involved in more aspects of the design and construction process. I moved to Washington, D.C. to begin managing one of Toll's first high-rise apartment projects, Parc Riverside. We delivered that building in 2015 with great success, and have since delivered an additional two high-rise apartment projects totaling almost 900 units. The feeling of accomplishment when I walk into these buildings is one of the reasons I love what I do.
I have also been given the opportunity to work on a diverse portfolio of projects with City Living and Apartment Living which I am so grateful for, including an upscale boutique condo building in downtown Bethesda, MD, a student housing development in Miami, FL, and a 34-story luxury apartment building in Boston, MA. I have learned so much and cannot wait to find out what is next.
These exciting projects just scratch the surface of why I love working at Toll Brothers. For me, it is about the people. My colleagues are smart, talented, and caring people. Whenever there is something I need, I know there will be a resource available within the company to help me as I rise to each challenge I encounter.
Even though Toll Brothers is a large company, it feels like a close-knit family. It is truly a pleasure to come into work each day.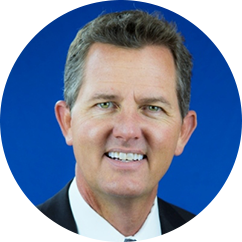 Mark Group President Colorado and Idaho Divisions
When I first graduated from college, I took a job with another national builder in a construction management training program, spending time as a superintendent and as a purchasing agent. I learned a lot, but I also knew that I didn't want to limit my career to any one facet of the business. I wanted to learn the entire business.
Toll Brothers gave me the opportunity that I sought. Almost immediately after I started with the company as an assistant project manager, I found myself working with Sales, Marketing, Construction, Architecture, Land Development, Land Acquisition, Accounting, etc. As I progressed in my career, I had input in and eventually responsibility for managing people and running communities. I have worked on everything from small 60-lot single-family subdivisions to mid-rise condominiums to 1000-lot master-plan communities. The diversity of the projects exposed me to new things and made my job both educational and interesting.
Looking back, I'm thankful I applied to join the management training program. Working with Toll Brothers has allowed me to grow personally and professionally. I'm proud to work for Toll Brothers, and it has been a great place to build my career.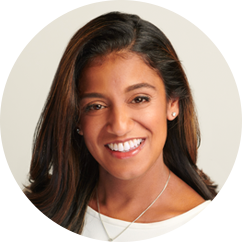 Nimita Division Vice President DC Metro Division
I was hired in 2005 to be the first project manager within Toll's recently-formed New York City urban division. With four projects already underway when I started, I was more than a little overwhelmed by all that I had to learn and the work ahead of our new team. However, I was fortunate to be given the irreplaceable opportunity to be involved in almost every aspect of the development process. The management team I worked with placed trust in my abilities, which allowed me to grow, test, and hone my project management skills. Through those experiences with the NY Urban team, I developed the confidence to know that I could undertake any new project or responsibility that came my way. One of my proudest accomplishments while working in this division was to serve as the project manager of Toll Brothers' first high-rise building in Manhattan - One Ten Third.
After relocating to Virginia, I was excited that there were Toll teams nearby for me to continue to work with and expand my skills. Over the last few years, I have worked with the DC Metro Land Acquisition team to help source new projects and division leadership to create and implement strategic initiatives. I currently lead a group of talented Community Planning & Association Managers that oversee the design and implementation of a new community's strategy and vision. Further, we ensure that a project's goals are kept at the forefront of our decision-making after a community is open for sale. I find the team-focused and multi-disciplinary nature of my role rewarding.
My career at Toll has presented me with opportunities to work in different teams, markets, products, and roles as my interests and strengths have evolved. I find this to be unique and something I value about being a Toll Brothers employee.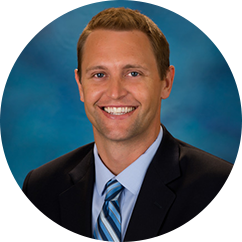 Seth Regional President Pacific Region
I've been a Toll Brothers employee since early 2004, when I started as an assistant project manager. Since then, I've been promoted seven times and am now the Pacific Regional President. The management training program afforded me an opportunity to get exposure to all facets of the development process and gave me time to hone my skills before I was asked to manage a community. Once I graduated from the program, I was excited to serve as the project manager of a community and found it easy to invest my time and effort into seeing that community succeed. I felt that I was learning something new every day and was also given the platform to implement my training immediately. As a Project Manager, I experienced a level of autonomy that was fulfilling, challenging, and rewarding. The success of my team were celebrated and Toll rewarded me with more responsibility and opportunity.
While at Toll Brothers, I've had the chance to work on joint ventures with other public builders, worked through a large-scale builder acquisition, and have also been a part of developing Toll's high-end design studios on the West Coast. Each opportunity was uniquely challenging and highly educational. Just by being part of such a great company, my skillset in homebuilding has been developed, challenged, and refined. Without exposure to projects like these, I wouldn't have had the chance to grow like I have with Toll Brothers.
There's an old adage that says "Make hay while the sun shines." In real estate, the sun shines more often than not. However, there are times in this industry when the rain clouds gather. Around 2007, those clouds formed over the entire industry and the economy went into a deep recession. Working for Toll Brothers during this time gave me hope because of its financial stability and opportunistic outlook. Instead of retreating, the company looked beyond the bad news and took great strides in setting the table for future success. Through a number of calculated acquisitions, Toll Brothers put itself on the course to grow when others were still licking their wounds. Toll Brothers' sound financial standing almost always permits the company to be opportunistic when others simply can't.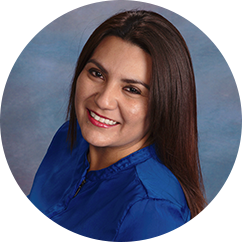 Laura Architectural Project Manager Toll Architecture in Dallas
The growth opportunities at Toll Brothers are what you would expect from a successful Fortune 500 company. I joined the company as a studio associate and I am now an architectural project manager. My mentors have been very supportive, so I expect to further advance my career here.
I love that the studio environment at Toll Architecture allows us to be involved in various stages of a project. It has been a great experience to see projects evolve from hand-drawn sketches to mock-up models. I look forward to what the future holds for me and my talented team.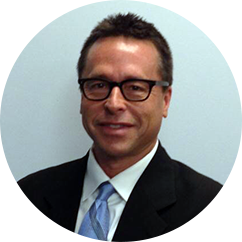 David Group President Toll Brothers City Living
I was hired in 2004 by Toll Brothers to start its New York City urban division. I was given a title, director of acquisition and development, a cell phone and a laptop computer and told to find space for my office and sites for development. Fortunately, the market was in an up-cycle at this time, and I was able to purchase a couple of good sites that only got better when we were in pre-development. I began hiring people to work on these sites, and as the division grew, I became a vice president, a senior vice president, then a division president, and now a group president.
While each of our projects is exciting and rewarding in its own way, Pierhouse stands out as one that it is truly unique. This hotel and condominium project in Brooklyn Bridge Park represents the first hotel development in our company's history. The building was designed such that each condominium unit has tremendous views of the park, East River, and the iconic Manhattan skyline. Many units also enjoy views of the Statue of Liberty and the Brooklyn Bridge.
We have been successful in New York City because of a combination of being given the autonomy needed to adapt our product to the local market and the strong support that we have received from Toll headquarters. This support includes the foresight that Bob Toll provided with his decision to enter the urban market, the strong guidance that senior management has provided, and the assistance given by the legal, marketing, finance, accounting and human resource departments. Without this combination of autonomy and support, we would not have been able to achieve the success that we have experienced.