Internships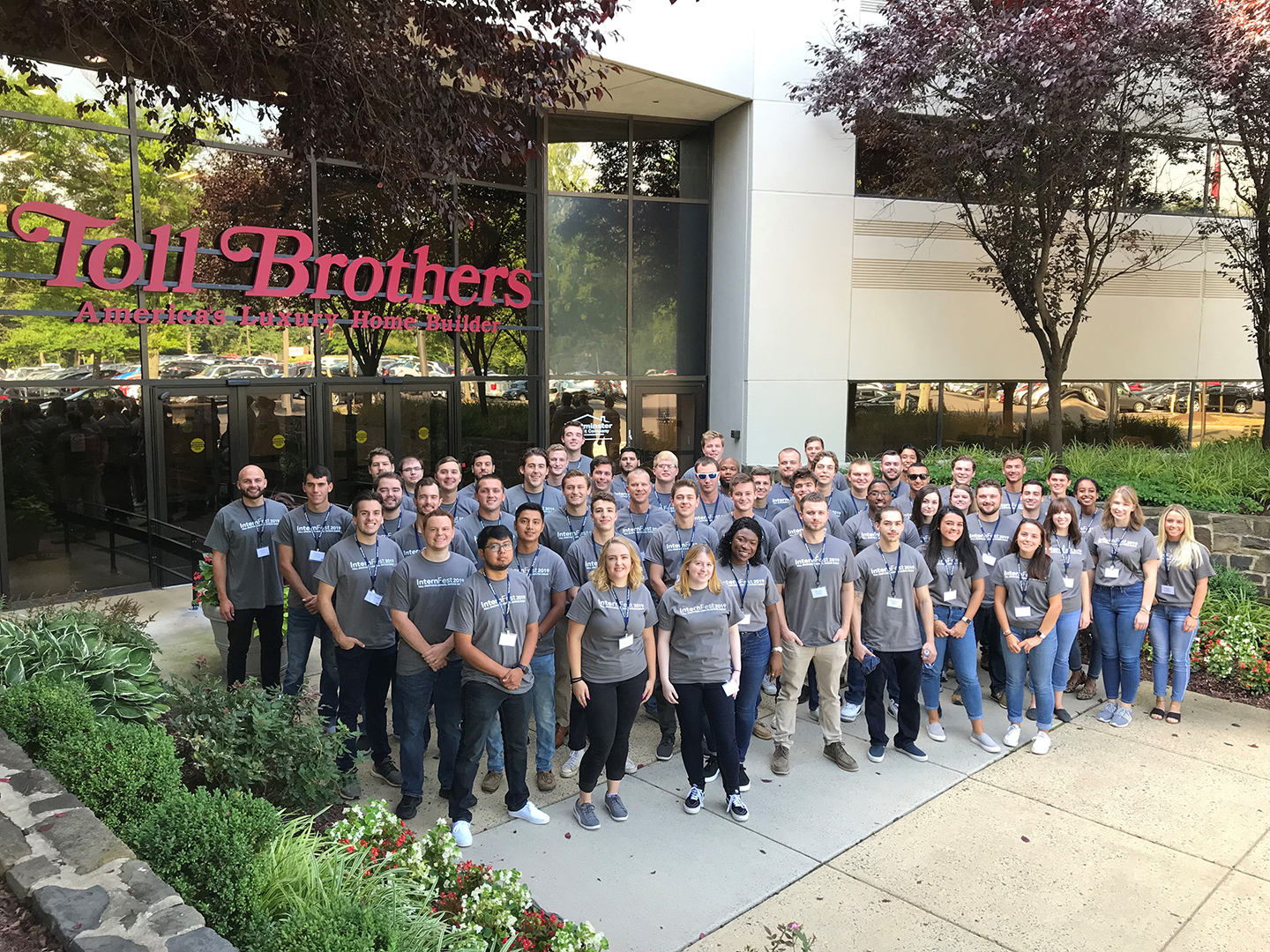 2019 Interns/Co-Ops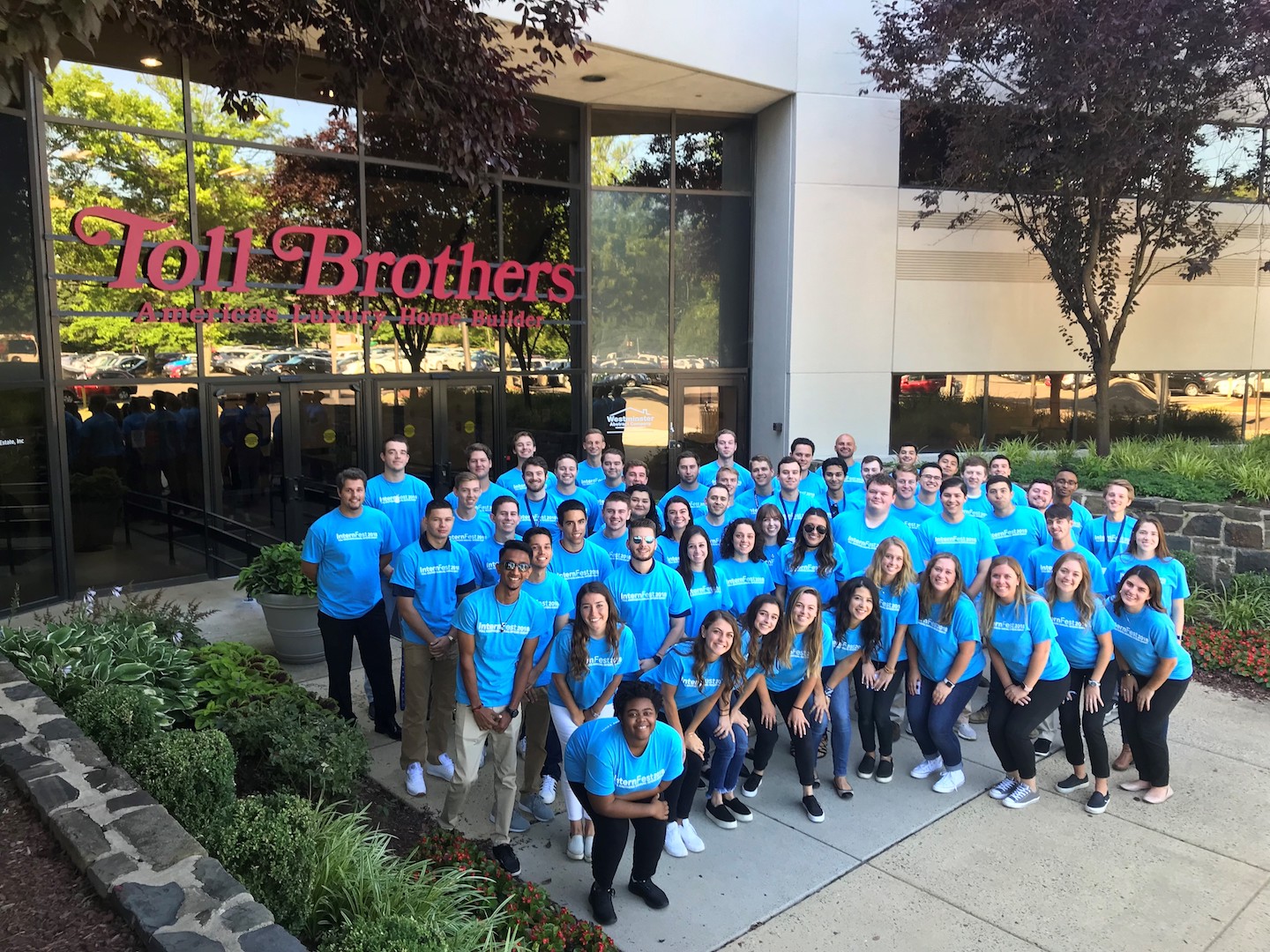 2018 Interns/Co-Ops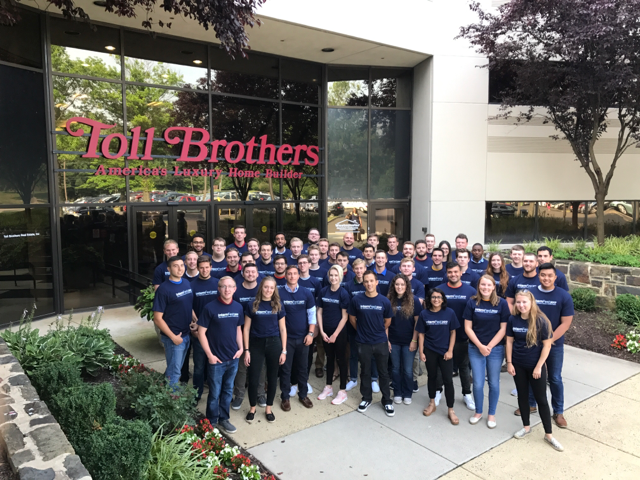 2017 Interns/Co-Ops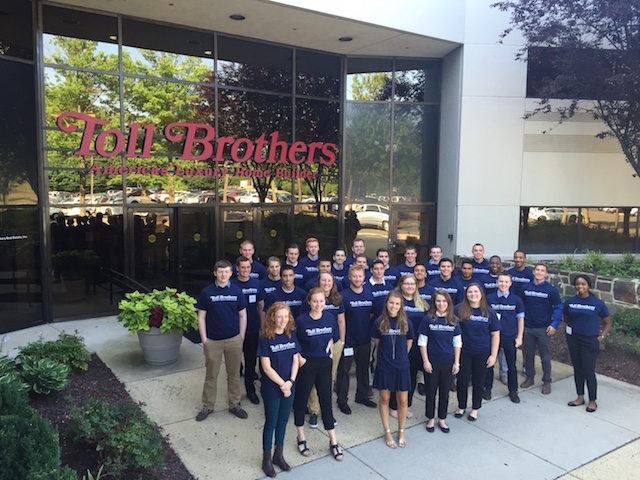 2016 Interns/Co-Ops
Want to gain valuable exposure in a field of interest to you at America's Luxury Home Builder? If you are interested in seeing what it's like to work at the nation's leading builder of luxury homes, consider applying for an internship at Toll Brothers. We hire interns for specific projects in Engineering, Architecture, IT, Marketing, HR, Mortgage, Legal, Acquisitions, Project and Construction Management, and other areas. In summer 2016 we hosted our first annual Intern Event, in which we brought interns from across the country to corporate headquarters in Pennsylvania for community tours, meetings with corporate executives, dinner in Philadelphia, and more. Our internship program is an excellent opportunity to start out your career in the home building industry. We hope to continue growing the number of full-time hires from our intern pool each year, and we encourage you to apply.
#InternForToll
The internship program at Toll Brothers is fantastic. The interns spend time onsite working hand in hand with our whole team, gaining knowledge of luxury development. The mentors achieve great personal and professional satisfaction out of teaching the future workforce. The Company benefits from the potential to rehire interns as full-time employees upon graduation.
My internship with Toll Brothers confirmed my decision to study construction management in college. After my internship, I felt excited, motivated, and confident about my future career. Not only did I get great job experience outside of the classroom as a Toll Brothers intern, but also I gained an appreciation for everyone's role in the home building process. Following my internship, I accepted a full-time position with Toll Brothers, where I am proud to have spent in the past three years and look forward to many more career opportunities as part of the nation's leading luxury home building company
During my internship with Toll Brothers, I was fortunate to learn from many members of the Arizona team. I worked in three communities and learned different management styles that helped me understand the product we offer and the role of a construction manager. I really enjoyed how each day was a bit different, and was very excited to accept a full-time position. My experience as an intern, combined with my education, made the transition to full-time quite smooth. I truly enjoy being a part of creating these communities and delivering an incredible product to our homeowners. I hope to continue learning about the homebuilding and development process and transition into the project management side in the future.