Mortgage Division
Pave the way for homebuyers.
As Toll Brothers continues to expand across the nation, our mortgage subsidiary, TBI Mortgage Company, has a growing need for sophisticated, experienced mortgage professionals.
Help Toll Brothers homebuyers and other clients secure financing through a broad product line. We offer competitive conventional and jumbo pricing and boast an average loan amount over $470,000, an average loan-to-value ratio of 72%, and average buyer credit score of above 750.
As a Loan Officer with TBI Mortgage, you'll enjoy the exclusive advantage of company-generated leads — 350,000 people per year fill out visitor cards at our new home communities across the nation. Use the latest technology, including laptop originations and advanced lead tracking software as well as automated underwriting, assist sophisticated homebuyers in building their dream homes.
Share your experiences in lending or finance with us, and tell us how you would like to build your career with TBI Mortgage.
---
Mortgage Job Postings
Toll Brothers - Horsham, Pennsylvania 19044 United States
Toll Brothers - Scottsdale, Arizona 85258 United States
Toll Brothers - Horsham, Pennsylvania 19044 United States
TBI Mortgage - Horsham, Pennsylvania 19044 United States
TBI Mortgage - Scottsdale, Arizona 85258 United States
Toll Brothers - Horsham, Pennsylvania 19044 United States
TBI Mortgage - Scottsdale, Arizona 85258 United States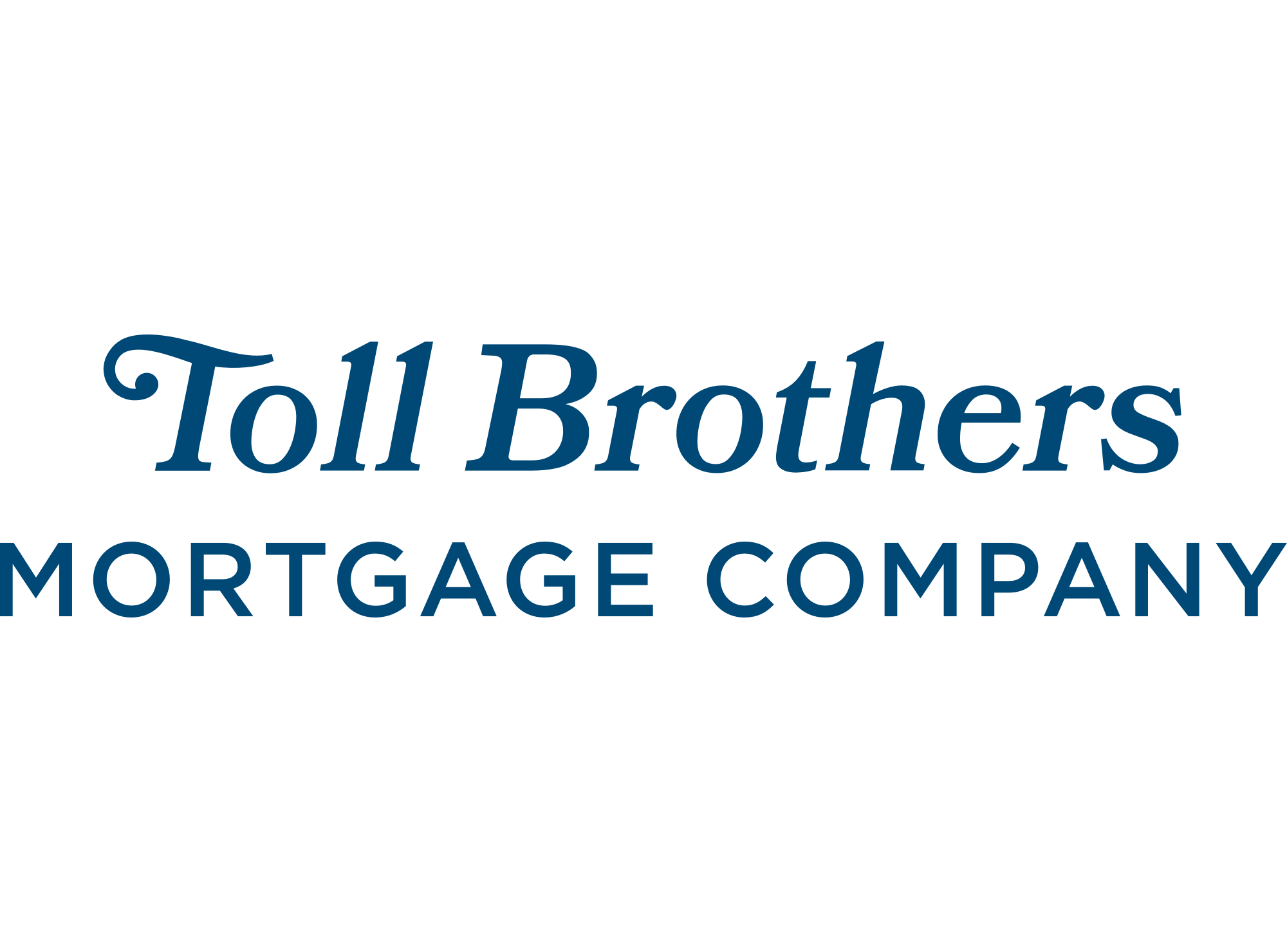 Visit Mortgage